Digital Marketing Company in Delhi
Proven Result-Oriented Digital Marketing Services Provider
In 5 years, we have helped over 100 brands to achieve their performance goals at each stage of the marketing funnel.
W3Champs is a leading digital marketing agency in Delhi, India with satisfied clients. We provide scalable and high quality digital marketing services for a variety of industries, from small businesses to enterprises. From website development, designing, Search Engine Optimization, Social Media Promotion, Email Marketing and online brand reputation management, we always provide quality services. We have hard working and professional teams for all digital marketing services.
---
Creative Digital Marketing Agency
Searching for reputable & effective digital marketing services with a proven track record? You've come to the right place!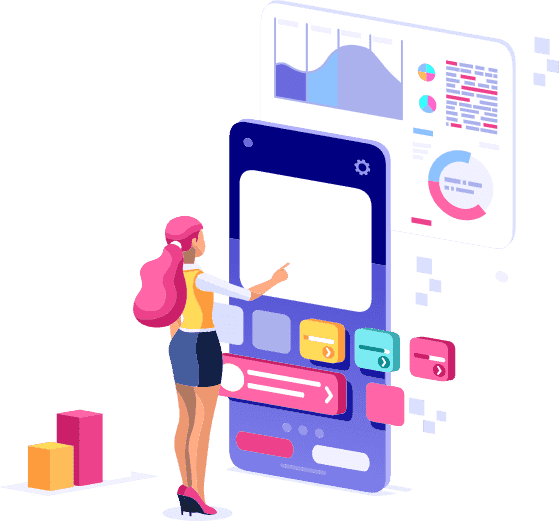 WHAT WE DO
Our Services
Effective Digital Marketing Services That Can Give You Better Results

Get Your Free Instant SEO Audit Now
Improve your seo ranking with W3Champs
Best SEO Features & Methodologies. Better SEO than your competitors
Email & Content Marketing
Online Reputation Management (ORM)
Full service digital agency that helps brands boost their business online.
We create simple and meaningful digital strategies to help our clients attract and engage their customers.
---
Check out what are clients are saying about us
A digital marketing agency can be best rated through its clients and the talent. Read our client testimonials before hire us.
After bringing my business online, sales increased by 35%! By investing just a small amount into my new website, i have won 8 new contracts from huge companies i could never have even thought of earlier. All thanks to my professional website
I thought I would drop a short note to say how well the new site is performing, I am getting regular inquiries from it now, all new clients, fantastic. It wouldn't of happened without W3Champs and the team, many thanks." .
We are very happy with "W3champs's performance in the past year. 2021's projections look promising even with COVID's devastating impact on the hospitality industry. The team is always helpful and proactive when it comes to new plans or taking on new challenges.

Looking forward to a long term partnership.
We highly recommend using Real Web Design to design and build your site in Shopify. They carefully listens and gives thoughtful advice to Clients which made working with them enjoyable.
Speed is one of our values and W3champs lives it! Kudos! Thank you for the prompt response from the W3champs  Team. Much appreciated.